The key concept is to develop a sustainable, self-sufficiency-promoting, iconic tower to underline the ecological aspiration of Kurgi farm. Building with local resources, creating renewable energy to decentralize the farm from any external influence, and reducing the carbon emissions by using local wood for the structure. The building is a vertical expansion of the farm, that offers the visitors a sensual retreat and meditative space. Through the smell of the wood, the sound of the structure when used, the warm feeling of the wood under the fingers, and the different viewpoints of the tower, the building is to be understood as a community center for Kurgi guests.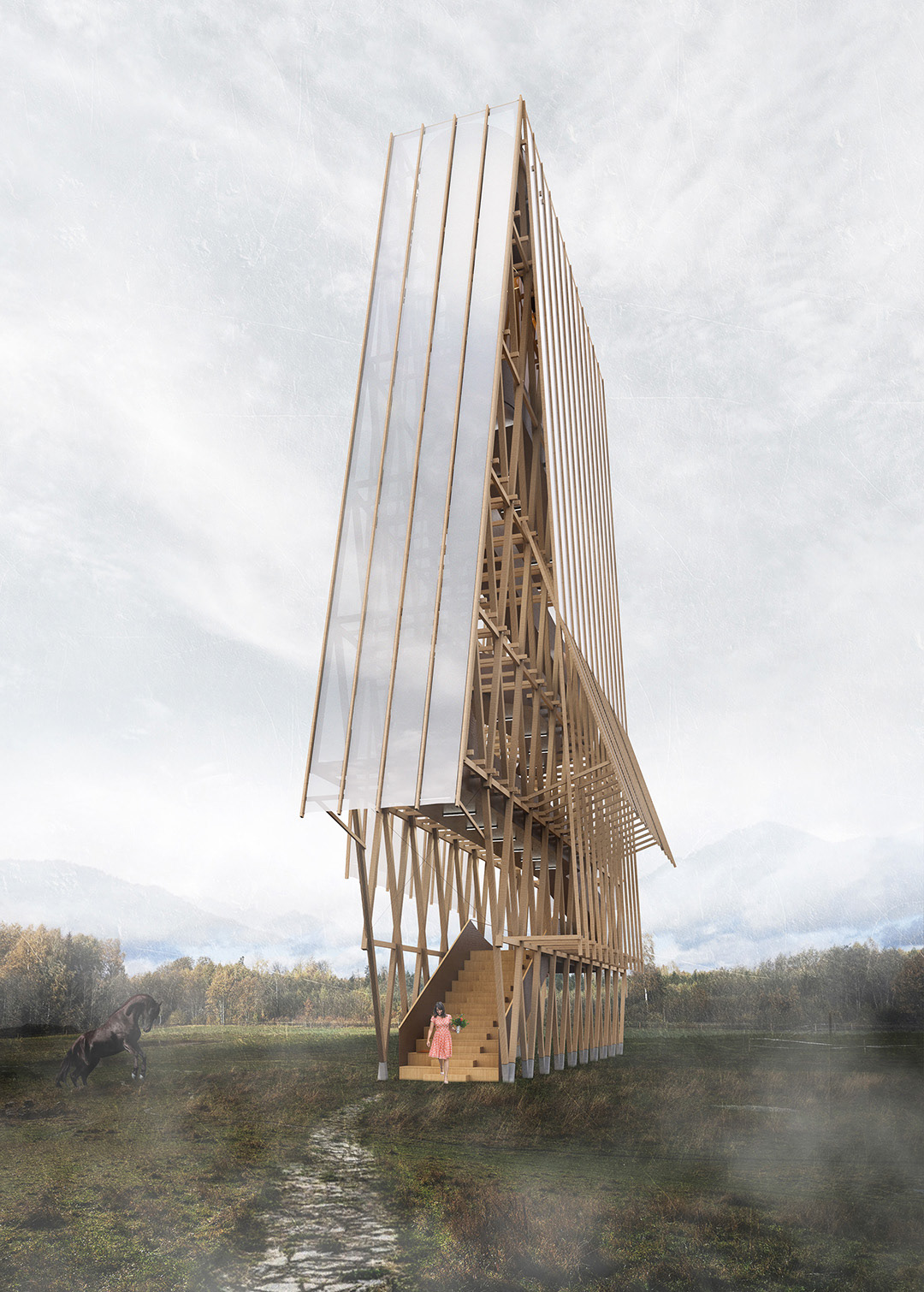 The building is strategically placed next to the riding area into the open field, grounded on 20 concrete
fundaments. The extrusion of the oblong footprint creates a slim elevation towards Kurgi farm with the
narrow side facing arriving visitors. It appeals as a confident and prominent solitary structure, visible from far away. To break up the scale and exaggerate the perspective of the vertical structure the slim sides are tapered toward the top. The simple wooden structure follows the shape, creating a flexible, rhomboid framework. The beams are slightly rotated into each other, building a self-bracing structure and offering a dynamic and strong appearance.
While the structural framework has, primarily, a functional role, the development of the interior modular system is inspired by the aesthetics of riding figures. It is a translation of equestrian choreography into a continual vertical development of the space, that introduces different views and functions along the path.
The two-story entrance welcomes the visitors with an inviting gesture. Elegant, flowing spiral staircases guide the visitors through the building. Occasionally opaque balustrades open against to field to provide a view for the resting visitors. The path gets more dramatic towards the higher levels until it ends in a cozy, light-flooded room with big glass windows and a spectacular 360 degrees view. The last spiral stairs lead to the topographic roof terrace with the star-gazing planform and the view that stretches over the forest.
​​​​​​​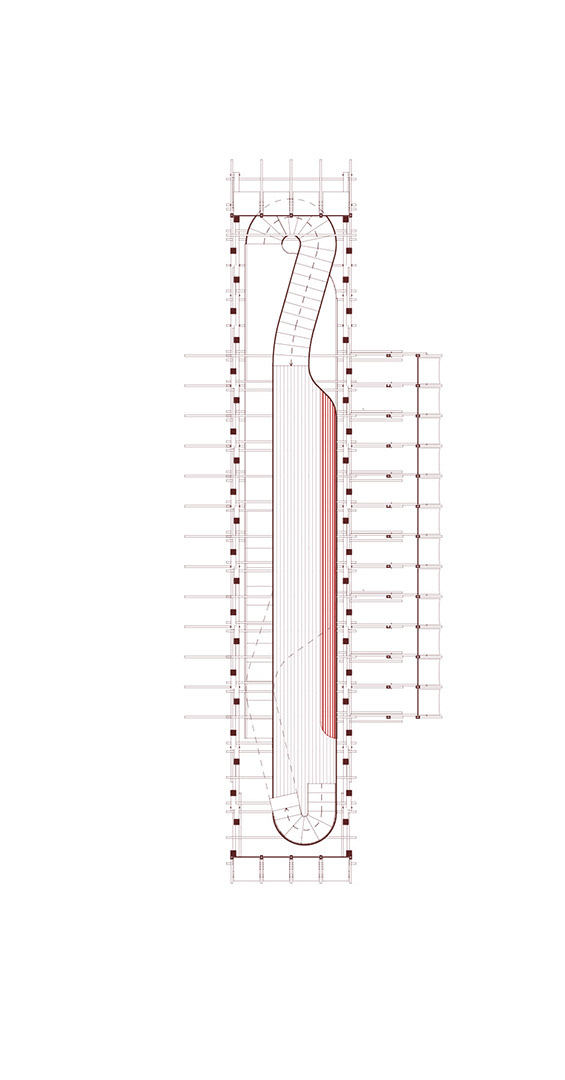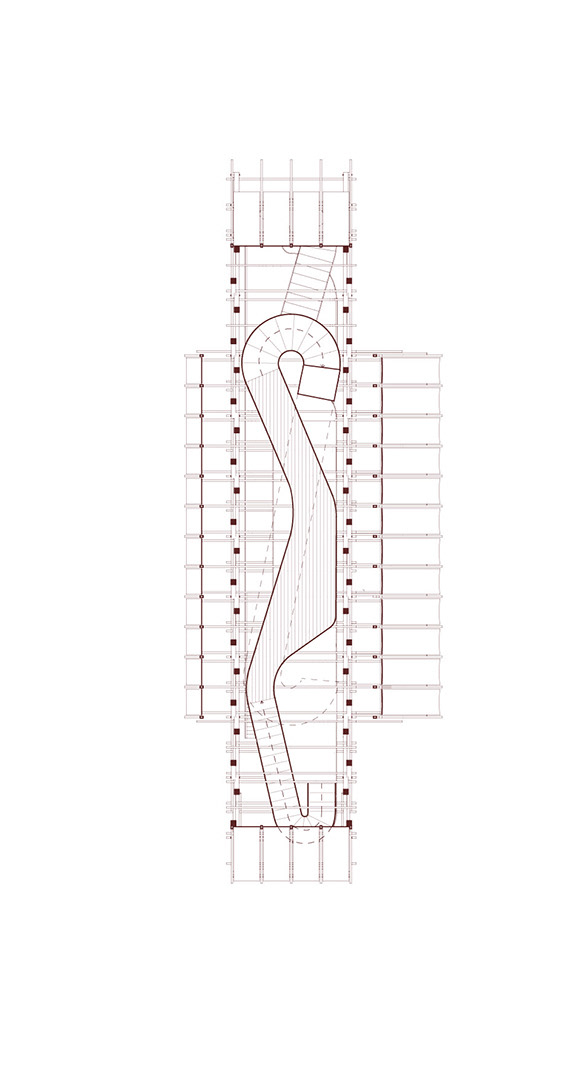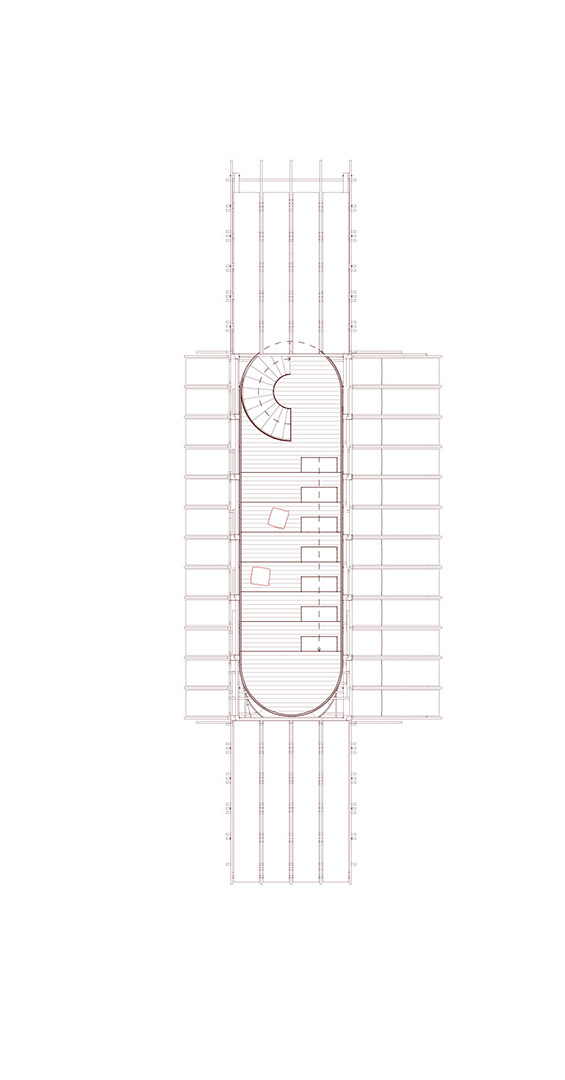 To protect the visitor from meteorological effects there is a layer of transparent foil stretched between wooden substructure that serves as an external skin. It reflects the sky and surroundings and blends the tower into the landscape. Laminated photovoltaic stripes inside the PE-foil provide the building with electricity.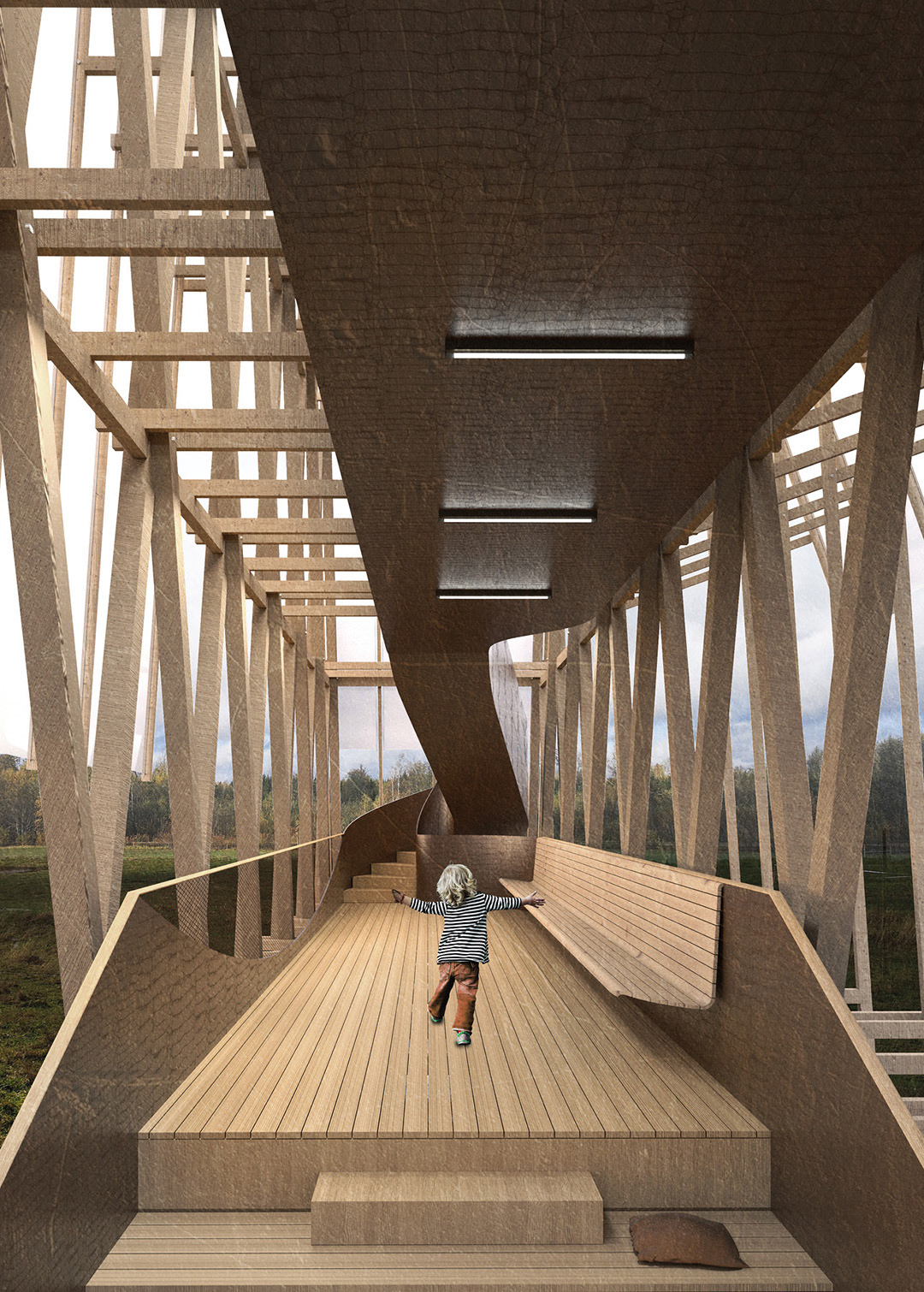 The Tower aims to create a new identity for the Kurgi farm, the one that would build honest structures with high-tech methods. With its coherent tectonics and omni-sensual experience, it will offer the visitors a piece of harmony with nature.